Operation description:
The run of the line is fully automated and for the operation there are necessary only two people - on infeed and on outfeed. The operator inserts lamellas on the infeed roller conveyor so that the driven rollers in the glue applicator feed it under nozzles in order to apply the glue...
From the glue applicator the lamellas are moved by conveyor with a dynamic back stop. The conveyor positions the lamellas into the desired position in order to assemble the required (graded) beams / prisms. The lamella is then pushed onto a stacking conveyor.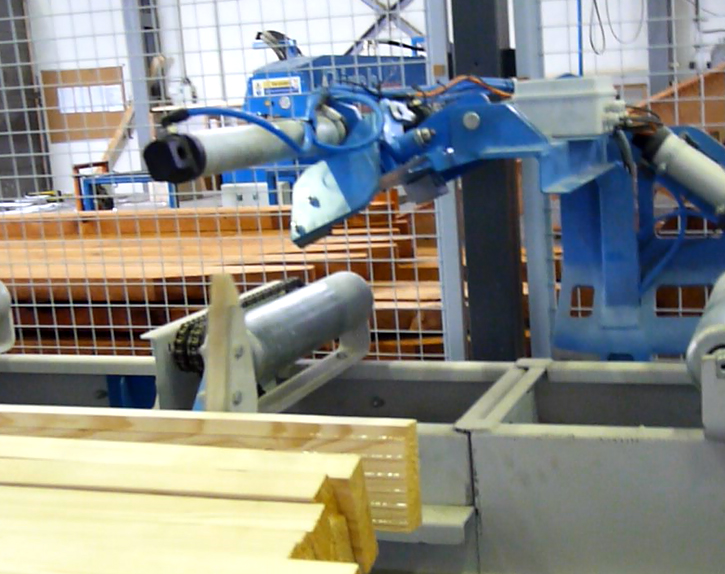 After the stacking of the beam is complete, the entire package is moved to the loading arms of the press and immediately inserted into the press.
After finishing the press cycle (duration depends on the adhesive), the glued beams are moved on the cross roller conveyor and then removed from the press area, where the operator can take them to further processing.