1. The Crank Mechanism = heart of the Frame Saw – This system was already known in 5th century B.C.
2. First Frame Saws with water drive were already known in 4th century.
http://en.wikipedia.org/wiki/Sawmill
3. Thin Cutting Frame Saw = Frame Saw – It is the same type of machine based on same physical principles. Therefore the Thin Cutting Frame Saw can not be called an invention!
| | | |
| --- | --- | --- |
| | = | |
4. Saw Blade = Tooling – Any type of Saw Blade can be used (any saw kerf, etc.) If the Saw Blade design allows it then the Saw Blade can be used in any make or model of Thin Cutting Frame Saw.

5. Heavy duty cast iron design and cast iron Saw Frame Carriage with forged Crank Arms = reliable and long lasting which can withstand the harsh environment of a 3 shifts.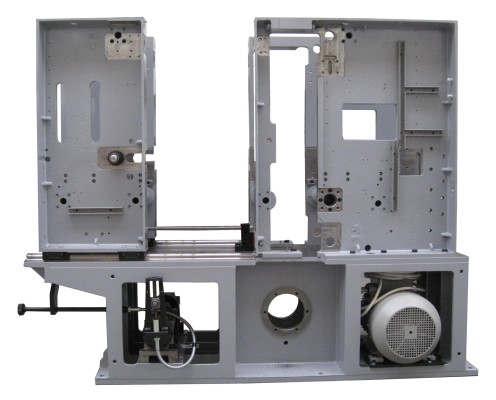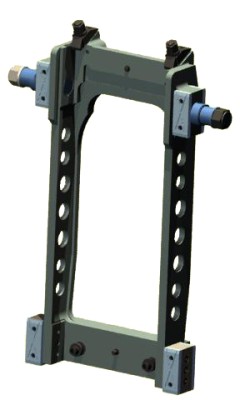 6. Locking System – The locking system is a result of NEVA's machine design which allows the operator to open the machine..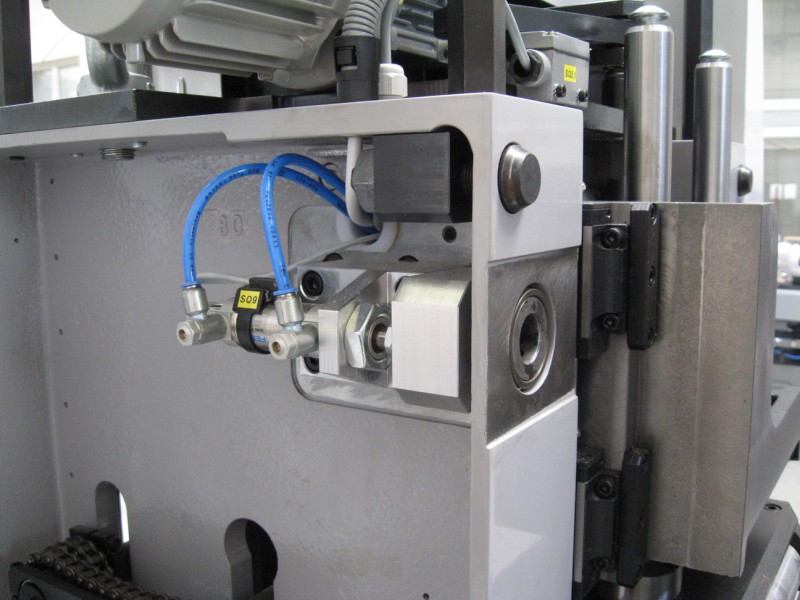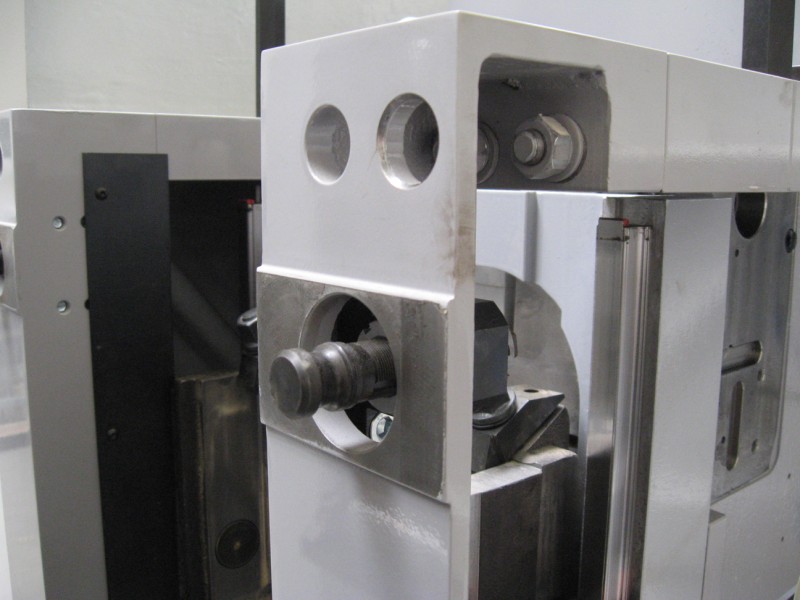 7. Low RPM creates high energy – The main principle is to accumulate the energy from the main drive motor directly into Fly Wheels at the slow RPM. This energy is further converted into cutting force which is placed on the wood. This is due to sturdy cast iron Frame Saw Carriage and forged Crank Arms. Our machine creates fine wood chips instead of dust.
8. Reliable and safe Frame Saw design = at NEVA we have always believed that our machine have to be made with the safety of the operator in mind as well as the functionality. That is why we have always built the split machine design which allows the operator to safely and easily remove and install the saw frames. It has taken other frame saw manufactures decades to understand this fact and copy our design.

9. Long forged Crank Arms made from one piece – are main drive arms, are made out of one piece which is forged. Because of the one piece design our machines are much more reliable compared to other frame saws which use cheap welded tubular design which are prone to failure.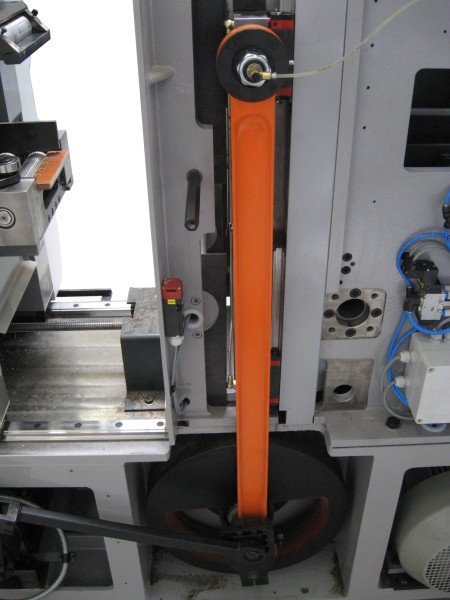 10. Mechanical start/stop feed system – is the only precise way how to feed the wood during the cutting stroke of the saw blades. Our Mechanical feeding system has been installed in over 1000 machines; it is the only world wide proven system which is tried and tested. Feeding systems on other machines such as servo drives are not as accurate and often result is saw blade damage and shortened saw blade life.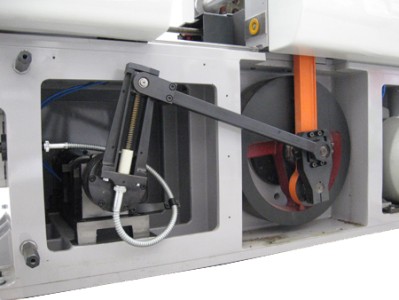 11. Reliable top and bottom feed roller system – driven top and bottom feed rollers comes standard on all NEVA Frame Saws. All Feed Rollers are encased in sealed gear boxes which are completely sealed against dust. This system is reliable and long lasting compared with other systems which have exposed sprockets and chains.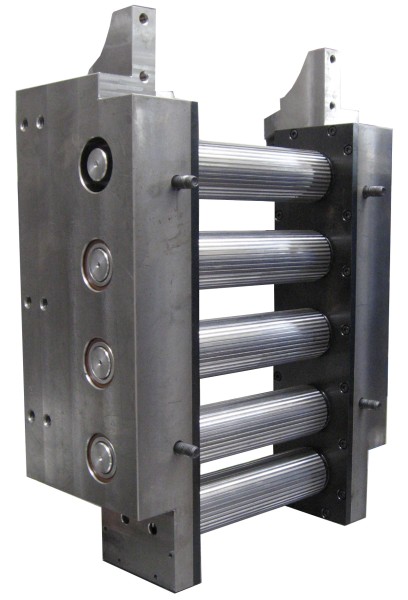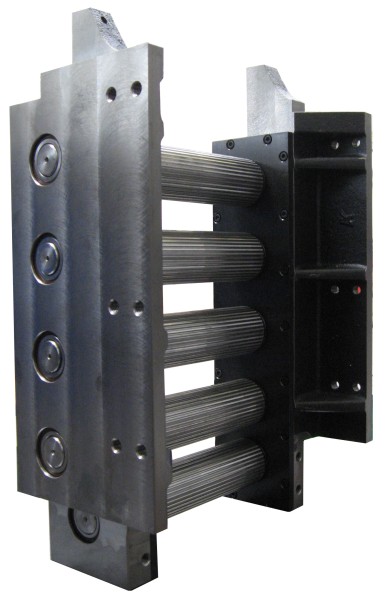 12. Height adjustment of top feed rollers known as "System Plus" – this system allows the operator to adjust the height of the top rollers via electrical up down buttons. This system is easy and fast when changing the height of material. This design has been used for over 10 years and has proven to be reliable fast and operator friendly, especially when compared to the manual adjustment method used on other systems.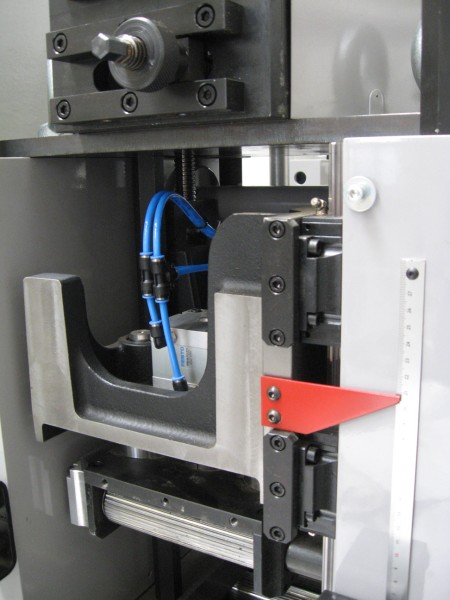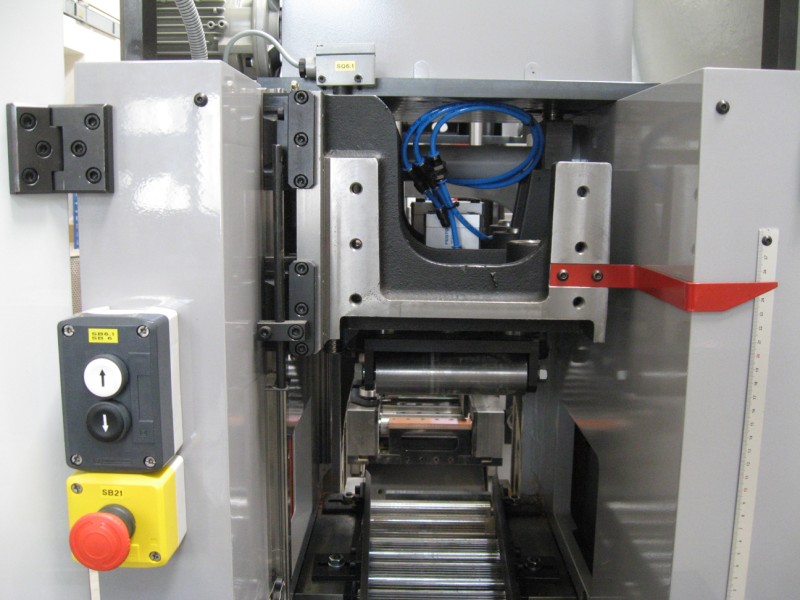 13. Orbital cutting system known as "Orbit" – is the only logical method of cutting wood on a Frame Saw. The Orbit system which retracts the saw blades out of the cut during the up stroke allows the wood chips to fall out of the teeth as the blade travels up. This result's in less friction and heat build up which increases saw blade life up to 50%.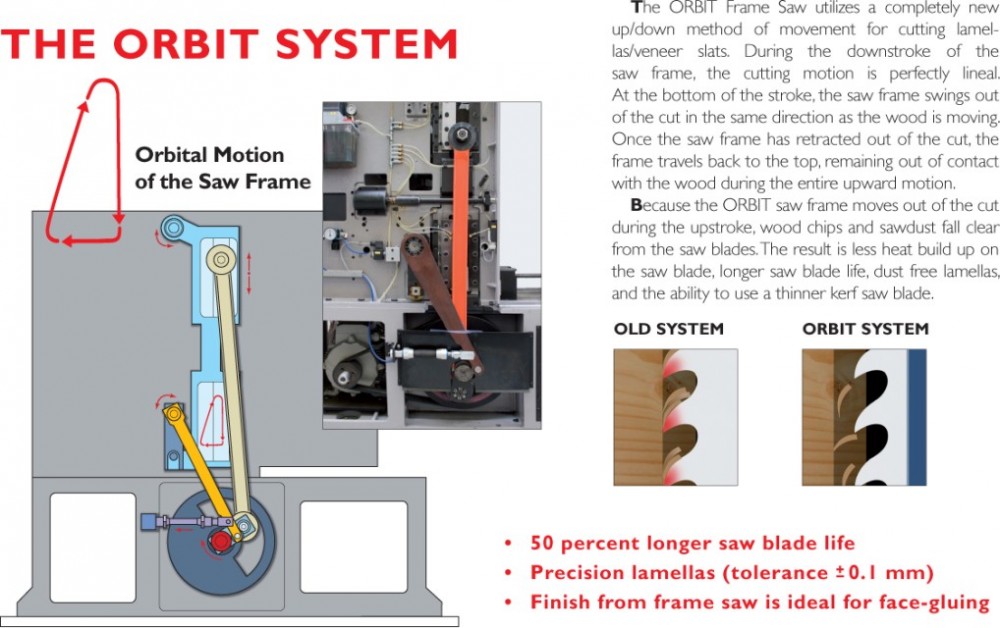 14. Linear guides of main Saw Frame Carriage = play free up/down guiding of the saw frame. The linear guides are centrally lubricated which ensures silent and smooth up and down movement of the saw carriage which results in superior surface quality and an accurate cut.