For the Engineering Industry sector we offer to utilize our production capacity of CNC machining of metals, cast-iron and alloys on customer demand in a serial production or in a single-piece work. There are available 5 CNC Vertical Milling Centers, 2 Gantry CNC Vertical Milling Centers and NC Carousel for rotary pieces.
In case of interest please contact manufacturing department.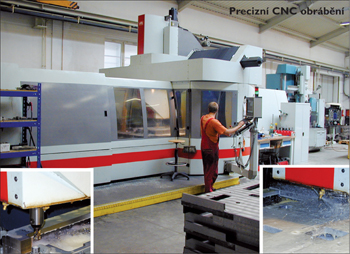 Gantry CNC Vertical Milling Center with working table 3200x1200 Z=1000 mm.
Next one in smaller providing with working table 2000x1200 Z=600 mm.
Other CNC machines with following working tables:
- 1300x600 Z=660 mm + 4. rotary axis
- 1300x600 Z=710 mm - 3 machines
- 1500x670 Z=720 mm - 1 machine
NC Carousel with the circular diameter of 1000 mm, x-368, z-762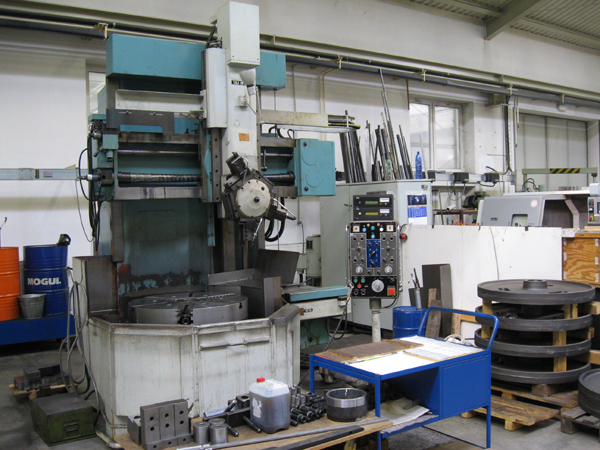 CNC Vertical Milling Center 1500x670 Z=720 mm
4-axis CNC Vertical Milling Center 1300x600 Z=660 mm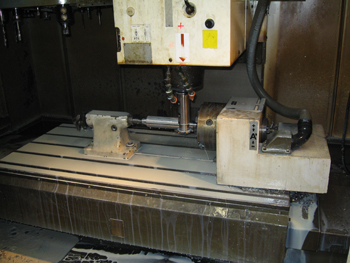 Examples of the own production