1. How does the Thin Cutting Frame Saw work?
2. What is the range of application use of the Thin Cutting Frame Saw?
Parquet and engineered flooring production; Door-, Window-, Stair production; Furniture production; Laminated and Multi-layer boards; Pencils and Crayons production; Sport equipment such a Ski, Snowboards, Hokey Sticks; Wooden-covers for fruit and vegetables and many other products from further branches of wood-industry.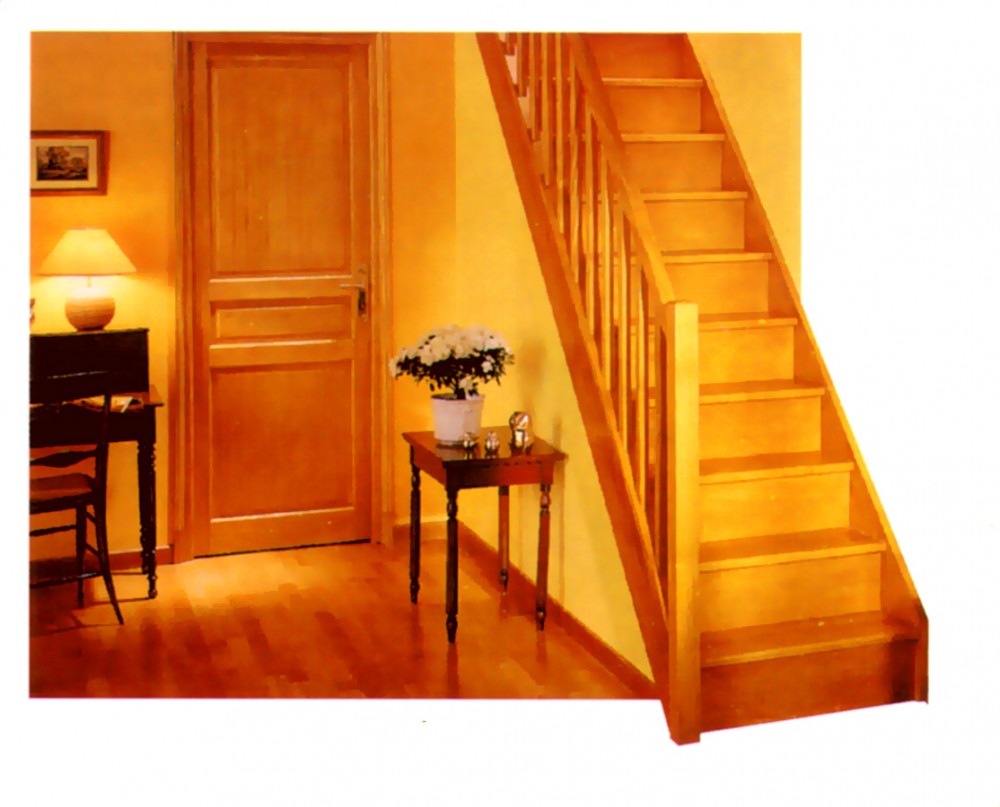 3. What is the principle of the Thin Cutting Frame Saw and its technical solution?

Legend:
1. Hopper Feeder; 2. Infeed Rollers; 3. Material; 4. Chip Breaker; 5. Saw Frame; 6. Saw Blades Cooling; 7. Outfeed Rollers; 8. Bottom Planing Module; 9. Top Planing Module; 10. Infeed Unit before Planing Module; 11. Top Infeed Planing Module
4. What is the maximum input size of material and how to use it?
Max. width x max. cutting height <=> 150(220) x 250/350 mm. It can be used for installation of one of three basic way of material Guiding Systems:
Individual solutions, i.e. way of material guiding into the machine, accessories on demand is possible to consult with our sales department.
5. What Tools can be used?
Any type of Saw Blade can be used (any saw kerf, etc.) If the Saw Blade design allows it then the Saw Blade can be used in any make or model of Thin Cutting Frame Saw. Generally customers use Stellited or Carbide (HM) saw blades. For most of applications the Stellite blades work fine.
6. What determines the Saw Kerf?
wood species and cutting height
thickness of saw blade body
expected feed speed and lamellas accuracy
7. What Saw Kerf can be used?
Generally any Saw Kerf can be used - size of Kerf is only limited by Tool construction and the way of use. Size of Saw Kerf certainly doesn't depend on the Machine.
available Saw Blades start with the Saw Kerf from 0.7+ mm
the Saw Kerf 1.15 - 1.4 mm can be found mostly in practice
the Saw Kerf 1.8 mm is used in practice for fresh oak cutting
8. What Saw Blade length to choose?
The length of Saw Blade is determined by cutting height (= width of lamella). Each length of Saw Blade corresponds with particular size of Saw Frame. The general rules for length of Saw Blade are followings:
the length of Saw Blade should be as short as possible with regard to the cutting height
short Saw Blade = max. stability in cut, higher accuracy, lower price and sharpening costs
e.g. for cutting height 250 mm => Saw Blade length = 555 mm (see. table below)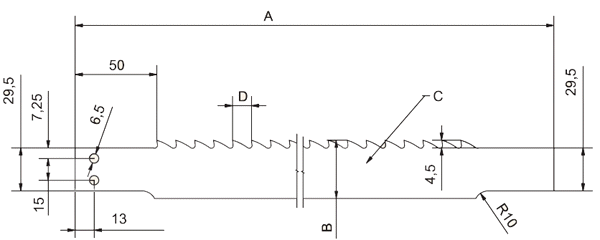 Example of NEVA Stelite Saw Blades Specification

A
(length)
B
(width)
C
(body)
Saw kerf
D
(pitch)
Max.
cut. height
380
40
0,6
1,05
13
80 mm
...
...
...
...
...
...
555
40
0,9
1,4
15
250 mm
9. How to sharpen Tools?
Proper preparation and care of the Tools is 99% of success at Thin Cutting Frame Saws. For quality sharpening of tooth shape and achieving a consistent blade, we recommend CNC sharpening machines of our production. Options how to sharpen are followings:
using CNC grinder NEVA or other brand
using your current mechanical grinder
using sharpening services from company NEVA
using sharpening services from your local supplier
10. How to change the thickness of Lamella?
Thickness of Lamella is determined by the thickness of Spacers between Saw Blades. For example we use Saw Blade with body thickness 0.9 mm and Saw Kerf 1.4 mm. We want to produce Lamellas 4.5 mm thick -> we need Spacers 5.0 mm thick (4.5 + 1.4 - 0.9). Of course, we have to count with cutting tolerances too, i.e. final thickness of Lamella 4.5 mm will be practically in following tolerances:
cutting height up to 150 mm in tolerance +/- 0.1 mm
cutting height up to 250 mm in tolerance +/- 0.2 mm
cutting height up to 350 mm in tolerance +/- 0.3 mm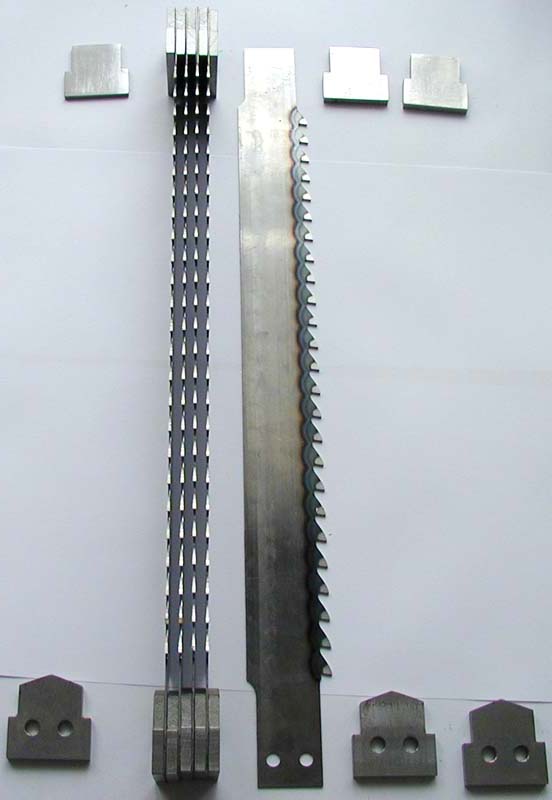 11. Can frame saw cut fresh/green wood?
Thin Cutting Frame Saw is by default equipped for cutting dry material. However yes, it is possible to cut green wood. Certain materials, for example green oak, require installing additional equipment - cooling and cleaning of saw blades. It is also necessary to choose appropriate tools for such applications.
12. What should we know about the machine in regards the reliability and working life?
If you are considering buying a new machine, then you are interested too, what are the crucial details to focus, before you make any decision. Therefore in this part of the tour, we examine the important structural features of Thin Cutting Frame Saw:
Other vendors

Features of NEVA machines

Guides of the Main Carriage Frame

Slide Guides

Linear Guides

- play in slide guide, noisy run
- maintenance necessary
- lubrication failure = high risk of jam
- higher purchase costs
+ long life

+ high precision no play guide, smooth run
+ no maintenance needed
+ lubrication failure = min. risk of jam
+ lower purchase costs
- shorter life

Machine Opening

Closed Machine Design

Openable Machine Design

- slow exchange of saw frame
- access and machine maintenance
- safety operation

+ quick exchange of saw frame
+ easy access and machine maintenance
+ safety operation
+ on all NEVA machines

Locking System

Pneumatic Locking System old design

Pneumatic Locking System of new design

- no conical lock of machine frame
- no centering

+ conical lock of machine frame, reliability
+ centering and locking by bearing balls
+ more than 10 years on NEVA machines

Feeding Unit

Servo-motor Feeding with Gearbox

Patented precise Mechanical Start/Stop Feeding

- electronic synchronization
- 2 additional drives (2x + kW)
- expensive spare parts: gearboxes, servo-motors, PLC, sensors

+ mechanical synchronization with main crank
+ no additional drives (0 kW)
+ easy maintenance, low costs of spare parts
+ high-tech solution, easy and unequalled

Overhang vs. System ORBIT

Overhang and Up/Down System

Patented ORBIT System

+ particularly removes upstroke friction
+ particularly affects life of saw blades
- blades not perpendicular to material
- overhang changes geometry of cutting
- overhang increases machine vibrations

+ removes the friction during upstroke
+ longer life of saw blades up to 50%
+ blades are perpendicular to the material
+ cutting geometry is not changed
+ doesn't affect machine vibrations
13. What kind of technical support can be expected?
technical support directly trough the sales department
quick and flexible problem solving
own production and stock of spare parts
warranty and after sale service
well-arranged documentation, see. examples: Eletrical, Spare Parts, Operation Manual.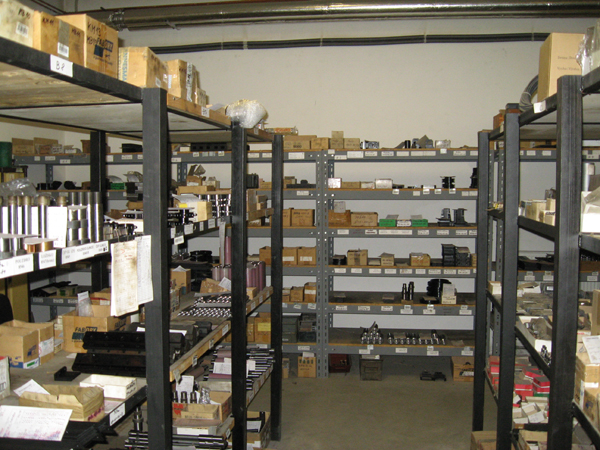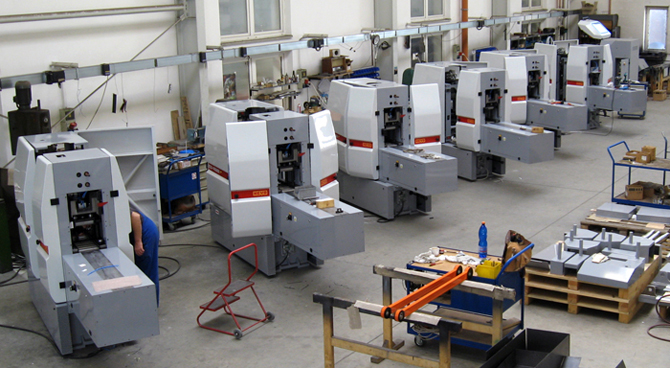 14. How is it with Warranty Period?
Warranty is 12 months from the date of putting the machine into operation and further 12 months on all linear guides and ball-screws and ball-screw nuts used in machine.
15. Where can I see the references?
There are 8 Thin Cutting Frame Saws working 2 shifts a day in our woodworking department - we will be pleased to welcome you here and show you the entire facility. For references from your country, please contact our sales department.
Further interesting source of technical information are the articles issued on our website. You can find them in menu "ABOUT US", under link Articles.
16. Where can I find further materials to download?
In menu "SERVICES" you can find the link to Download - you will find there brochures and links on videos.
All our videos and as well videos of our partner companies are available on Youtube.
17. How can I get the quotation?
At pages of particular machines find the link INQUIRY FORM.